FullControl gives a dealership complete control over its used car stock
From preparation time to days in stock, selling price adjustments and gross profit achieved, FullControl is much more than a stock list. It allows good managers to maximise the profit opportunity from their used car business.
FullControl helps dealers achieve better than budget profit per unit values based on:
Reducing prep time turnaround
Reducing unexpected preparation costs
Highlighting overage vehicles
Providing sale price action history
Reducing average order to delivery time
FullControl helps various roles across the business:
Admin benefit from improved operational control of day to day activities and processes in ADP.
Sales Execs are provided with very accurate and timely stock lists. They also have access to the integrated Fleet Management System for recording demonstrations with industry leading day rate insurance from as little as £3 per day.
Sales Managers can proactively address overage stock, manage prep cycle, delivery cycle of confirmed orders, consistently monitor stock and price actioning activities.
FullControl at a glance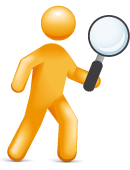 Explained
Extracts latest used vehicle data and consigned demo stock from the ADP vehicle stock book
Data reconciles with latest ADP changes e.g. price actions, prep costs etc
ADP processes and progress codes are followed from adoption to invoice
Provides dealer & group retail and management stock lists
Email and brochure facility for sales execs
Demonstration diaries and logs with daily rate insurance cover
Age analysis across stock profile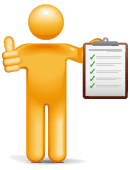 Benefits
Reports and stock lists are updated in real-time from ADP at a click of a button
Transparency of dealer & group stock enables a group perspective on all issues
Margins increase as prep cost management improves
Reports include number of unprepared cars and average prep time
Dealer & group demo diary raising awareness of availability of stock
Highly visible price actioning supports dealer stocking age policy